Integrated manufacturing building
PROVIDING ONE STOP TOTAL SERVICE IN ONE PLACE
Developing Parts & Complete Products>Developing & Manufacturing by a Professional Group
Product Profile
Raceway

Product profileRaceway
AIVS's raceway light can be attached with raceway, pendant and direct installation.
Easy to install with the brackets included in the product.
Recommended for underground parking lots, interior lighting, clean rooms, large markets, Subways and factories.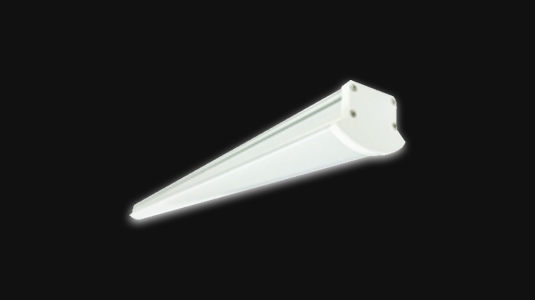 ITEM
SPEC
Replaceable
Incandescent light
40W Type
40W Type×for 2 light
Model
RW-12-18
RW-12-40
Input Voltage
AC100~242V / 50Hz~60Hz
Power Consumption
18 W
40 W
Total Luminous Flux
Over 2,000lm
Over 4,400lm
Luminance Efficiency
112lm/W
Color Temperature
3,000K / 3,500K / 5,000K / 5,700K (Buyer's Option)
Material
Polycarbonate + Aluminum
Color Rendering
Ra 85
Size
L1,200 X W58 X H45
Lifepan
Over 50,000 Hr
Weight
0.7Kg
Easy to install!