Integrated manufacturing building
PROVIDING ONE STOP TOTAL SERVICE IN ONE PLACE
Developing Parts & Complete Products>Developing & Manufacturing by a Professional Group
Product Profile
Panel light

Product profilePanel light
New Concept of Future Lighting. Ultra-thin, simple and smart design!
AVIS's edge type LED panel light uses indirect lighting so that it reduces eye fatigue due to the diffuse reflection of indoor lights unlike direct type LED lighting.
Ultra-thin thickness 12mm, lightweight 2.9kg, the panel light does not affect the structure, it also has a high utilization of space design and easy to install so it saves installation time and cost.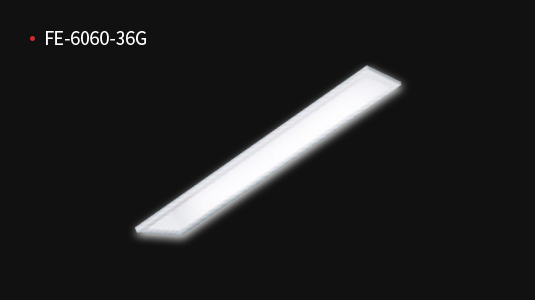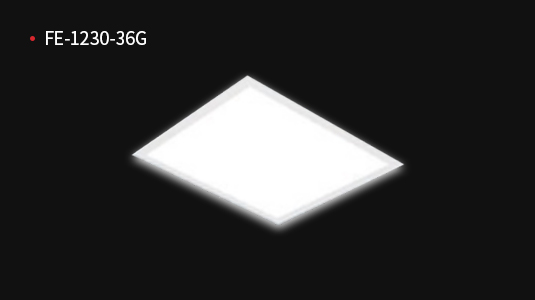 ITEM
SPEC
Replaceable
Incandescent light
40W Type×for 2 light
Model
FE-6060-36
FE-1230-36
Input Voltage
AC100~242V / 50Hz~60Hz
Power Consumption
36 W
Total Luminous Flux
Over 4,680lm
Luminance Efficiency
130lm/W
Color Temperature
3,000K / 3,500K / 5,000K / 5,700K (Buyer's Option)
Material
Polycarbonate + Aluminum
Color Rendering
Ra 85
Size
L612 X W612 X H32
L1,262 X W310 X H32
Lifepan
Over 50,000 Hr
Weight
2.8Kg
2.9Kg
Installation Method
Drill a suitable hole where you want to install the panel light at the ceiling.
※ To insert the power supply at the ceiling, set the location of it and drill a hole for it.
(The height of bury 20mm) <Picture 1>
Connect the AC Power line from the ceiling to the panel light.
Use the 4ea of setscrews to fix to the ceiling, next cover to the head of setscrews
with the caps so that the screw head cannot be seen. <Picture 2>