Integrated manufacturing building
PROVIDING ONE STOP TOTAL SERVICE IN ONE PLACE
Developing Parts & Complete Products>Developing & Manufacturing by a Professional Group
Product Profile
Base light

Product profileBase light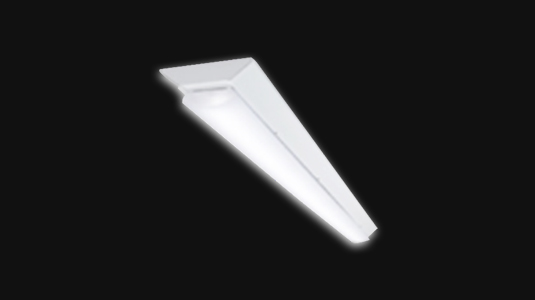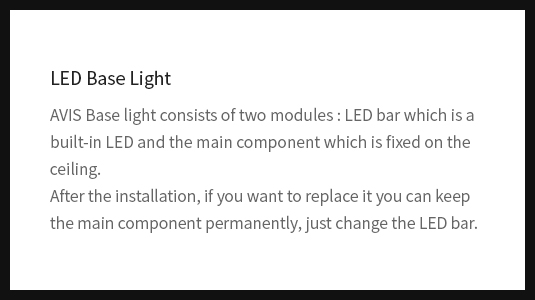 ITEM
SPEC
Replaceable
Incandescent light
40W Type×for 2 light
110W Type×for 2 light
Model
BL-1230
BL-2460
Input Voltage
AC100~242V / 50Hz~60Hz
Power Consumption
30 W
60 W
Total Luminous Flux
Over 4,350lm
Over 8,700lm
Color Temperature
145lm/W
Material
Polycarbonate + Aluminum
Color Rendering
Ra 85
Luminance Efficiency
L1,228 X W165 X H62
L2,450 X W165 X H62
Lifepan
Over 50,000 Hr
Socket
2.62Kg
5.2Kg
Feature
1. Structure that emits light to both ends of LED bar
LED modules are placed all the way to the end of the cover, the light emits to both ends of the LED bar.
When connecting the product, it is possible to show natural color without the dark part of the connection part.

2. Mounted SMPS to LED bar – Easy installation & maintenance
AVIS's base light is that all circuitry and power supply are mounted on LED bar so when the light is broken or finish it's lifespan what you need is that just change LED bar. It is easy to repair and replace.

3. Consider the size for replaceability to existing fluorescent light
Without extra construction, just remove the existing fluorescent and install AVIS's LED base light.