Tubular lamp
High color rendering LED lamp – 97Ra!
Built-in power supply – Luminous efficiency 145lm/W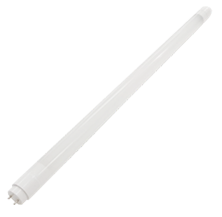 LED compact lamp
Ballast compatible, AC direct connection line up!
FHT, FDL replaceable
Product Profile
Ballast compatible series

Product profileBallast compatible series
Series
Tubular lamp
Tubular lamp(to USA)
Circle lamp
FDL
FHT
4 Ways style – Ballast compatible + AC direct connection
Even if the ballast is broken or there is no ballast, you can use with AC direct connection!
No need to remove choke lamp !
Easy install & uninstall !! No cost for installation & construction!
Just replace the existing fluorescent lights without assembling
AVIS's compatible ballast LED lamp can be used by replacing the existing fluorescent.
No assembly required, just replace the existing fluorescent light with AVIS's LED lamp.
Making applied All-in-One circuit for all types of ballasts with AVIS's proprietary technology.
Replacing the lamp only regardless of ballast type.
50% more efficient (Compared to general lamps)
Circuit designed for preventing electric shock, overcurrent, overvoltage
If the ballast is broken or there is no ballast, it can be used with AC direct connection
Replaceable Ballast
Product of adifferent
Company 1
(AC direct connection)
Product of adifferent
Company 2
(for glow lamp)
Product of adifferent
Company 3
(for magnetic lamp)
Product of adifferent
Company 4
(for electronic lamp)
Our product AVIS
Glow Starter
X
O
O
X
O
Rapid Starter
X
X
O
X
O
Electronic Starter
X
X
X
O
O
AC Direct
O
X
O
X
O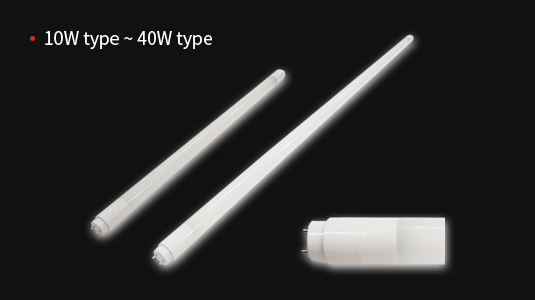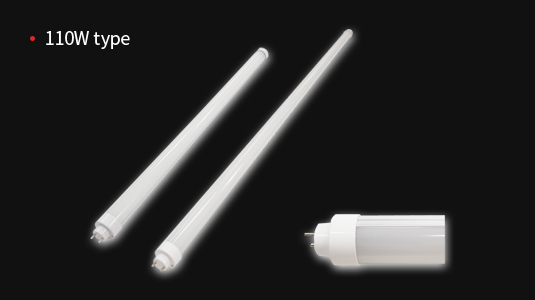 ITEM
SPEC
Replaceable
incandescent light
10W type
15W type
20W type
40W type
110W type
Model
T9C-03-06
T9C-04-08
T9C-06-10
T9C-12-20
T9C-24-40
Input Voltage
95V~264V / 50Hz~60Hz
Replaceable
Ballast Type
Glow / Rapid / Electronic Starter
AC Direct
Power Consumption
6W
8W
10W
18W
40W
Total Luminous Flux
720lm
950lm
1,200lm
2,200lm
4,400lm
Color Temperature
3,000K / 3,500K / 5,000K / 5,700K / (Buyer's Option)
Material
Polycarbonate + Aluminum
Color Rendering
Ra 85
Luminance Efficiency
120 lm/W
Size
Ø 28.5(T9) X 330mm / 436mm / 580mm / 1,198mm / 2,368mm
Lifepan
Over 50,000 Hr
Weight
127 g
164 g
203 g
378 g
678 g
Socket
G13
G13 / R17D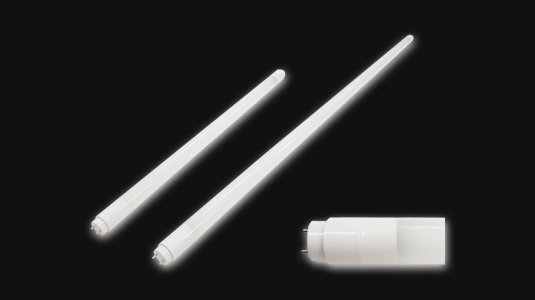 | ITEM | SPEC |
| --- | --- |
| Model | T8CH - 12 - 20 |
| Replaceable Ballast | Direct replacement for 25W48T8/HF lamps |
| Power Consumption | 16 ~ 20 Watt (Determined by Ballast) |
| Total Luminous Flux | 2,000 ~ 2,200 lm** |
| Color Temperature | 5,000K / 5,700K |
| Material | Polycarbonate + Aluminum |
| Light Distribution Angle | Over 120˚ |
| Operation temperature range | -15 ~ 40 ℃ |
| Luminance Efficiency | ≈ 110 lm/W |
| Size | Ø 25.7(T8) X 1,198mm |
| Lifepan | Over 50,000 Hr |
| Weight | 263 g |
| Socket | G13 Standard |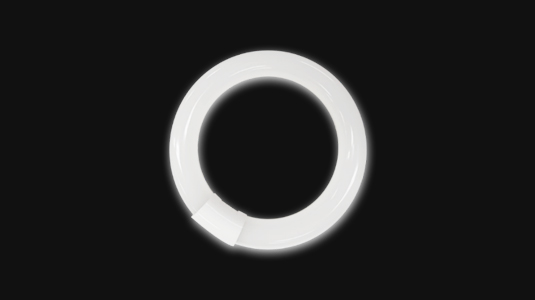 ITEM
SPEC
Replaceable Ballast
FCL 20W Type
FCL 30W Type
FCL 32W Type
FCL 40W Type
Model
CLC-20-09
CLC-30-11
CLC-32-14
CLC-40-17
Input Voltage
95V~264V / 50Hz~60Hz
Replaceable
Ballast
Glow / Rapid / Electronic Starter
AC Direct
Power Consumption
9W
11W
14W
17W
Total Luminous Flux
Over 1,100lm
Over 1,400lm
Over 1,800lm
Over 2,300lm
Color Temperature
3,000K / 3,500K / 5,000K / 5,700K (Buyer's Option)
Material
Polycarbonate
Color Rendering
Ra 85
Size
205mm×Ø29
225mm×Ø29
299mm×Ø29
375mm×Ø29
Lifepan
Over 50,000 Hr
Weight
175 g
195 g
260 g
320 g
Socket
G10q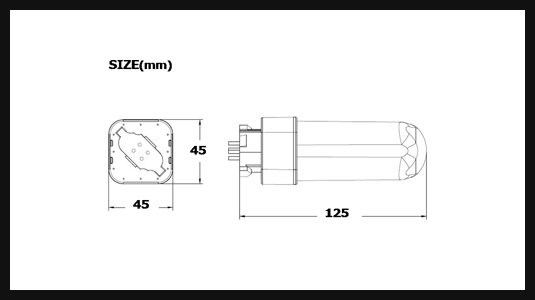 ITEM
SPEC
Replaceable Ballast
FDL 13W Type
FDL 18W Type
FDL 27W Type
Model
FDC-13-06
FDC-18-08
FDC-27-11
Input Voltage
95V~264V / 50Hz~60Hz
Replaceable
Ballast
Glow / Rapid / Electronic Starter
AC Direct
Power Consumption
6W
8W
11W
Total Luminous Flux
Over 720lm
Over 960lm
Over 1,320lm
Color Temperature
3,000K / 3,500K / 5,000K / 5,700K (Buyer's Option)
Material
Polycarbonate
Color Rendering
Ra 85
Luminance Efficiency
≈ 120 lm/W
Size
125mm×45mm×45mm
Lifepan
Over 50,000 Hr
Weight
97 g
108 g
120 g
Socket
GX10q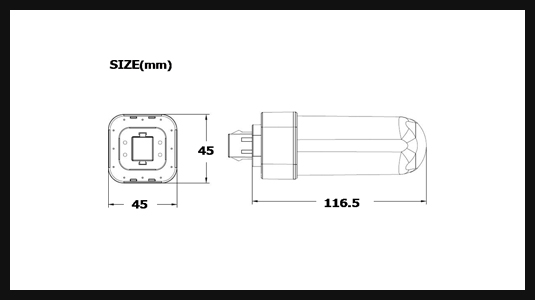 ITEM
SPEC
Replaceable Ballast
FHT 16W/24W
FHT 32W
FHT 42W
MODEL
FHC-24-10
FHC-32-12
FHC-42-16
Input Voltage
95V~264V / 50Hz~60Hz
Replaceable
Ballast
Glow / Rapid / Electronic Starter
AC Direct
Power Consumption
10 W
12 W
16 W
Total Luminous Flux
Over 1,200lm
Over 1,440lm
Over 1,920lm
Color Temperature
3,000K / 3,500K / 5,000K / 5,700K (Buyer's Option)
Material
Polycarbonate
Color Rendering
Ra 85
Luminance Efficiency
≈ 120 lm/W
Size
116.5mm×45mm×45mm
Lifefan
Over 50,000 Hr
Weight
97 g
108 g
120 g
Socket
GX24q